Welcome to Central Park Medical Practice PC
We help you take care of your health and wellness
About Central Park Medical Practice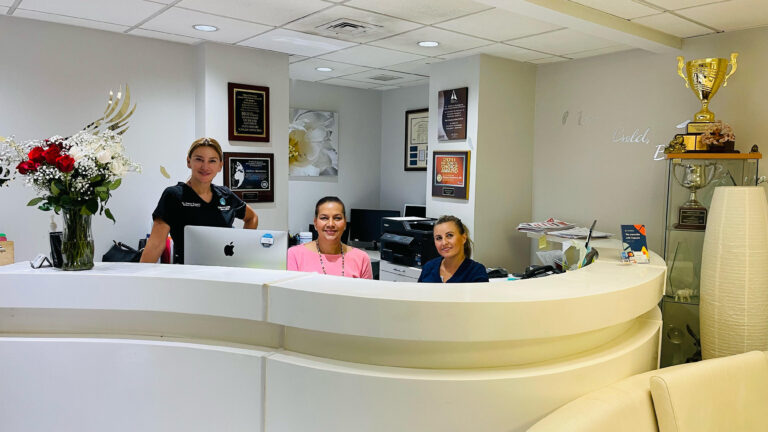 The Central Park Medical Practice is a private clinic in Midtown Manhattan, New York City. Our goal is to create an office atmosphere which is comfortable and welcoming to our patients. We provide comprehensive Holistic approach in Gynecologic care with an emphasis on working with our patients professionally to ensure we meet their health care needs. Our total focus is about women and for women: "We want to help women feel Beautiful and be Healthy."
Transendental Breathwork Workshop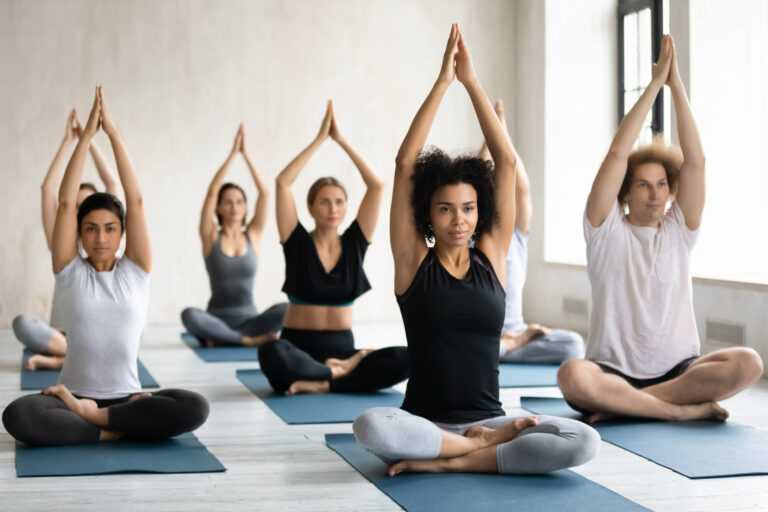 Experience the power of intentional breathing to release stress, cultivate inner peace, and renew your spirit. Join us for a transformative Breathwork Session on Saturday, February 10th, from 1:30 PM to 4 PM at St. Mark's Church in the Brewery.
Details:
Location: St. Mark's Church
Tickets: $100/person
This is your chance to reset, recharge, and connect with a community seeking inner peace. Secure your spot now!
For inquiries, contact patientcare@yourpowerofhealth.com
See you there!
"Ask me anything" tuesdays with Dr. Shahnoz Rustamova
Are you curious about health, wellness, or simply have questions you've always wanted to ask a seasoned doctor? Well, your chance has arrived! Starting this Tuesday and every week thereafter, Dr. Shahnoz Rustamova will be hosting interactive Zoom meetings where you can ask anything and everything related to health, medicine, and holistic well-being.
Why Join?
Expert Advice: Dr. Rustamova, our experienced medical expert, is here to provide accurate, trustworthy, and personalized guidance on your health queries.
Interactive Discussions: Engage in lively discussions, ask questions openly, and gain valuable insights into topics ranging from nutrition and fitness to mental well-being and spirituality.
Holistic Approach: Discover the secrets of holistic health, embracing physical, mental, and emotional wellness for a balanced lifestyle.
When: Every Tuesday at 7 P.M.
Where: Zoom Meeting Link – click here to join!
Participating is easy! Just click the Zoom link above, join the conversation, and let's embark on a journey toward a healthier, happier you. Don't miss this golden opportunity to enhance your well-being. See you there!
We had an incredible experience at The NewLife Expo last weekend in Brooklyn, where we delved into the world of holistic well-being and new beginnings. If you're looking for a fresh start, better health, and a dedicated team to support your journey to a better life, we would love to connect with you. We're here to guide and support you on your healing journey.
It was so great to meet so many amazing people!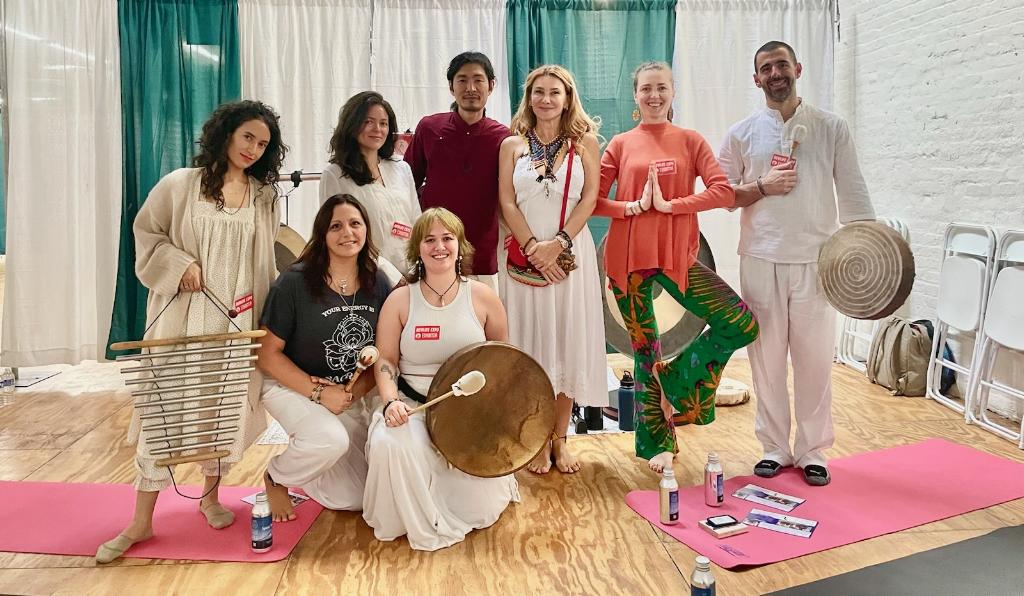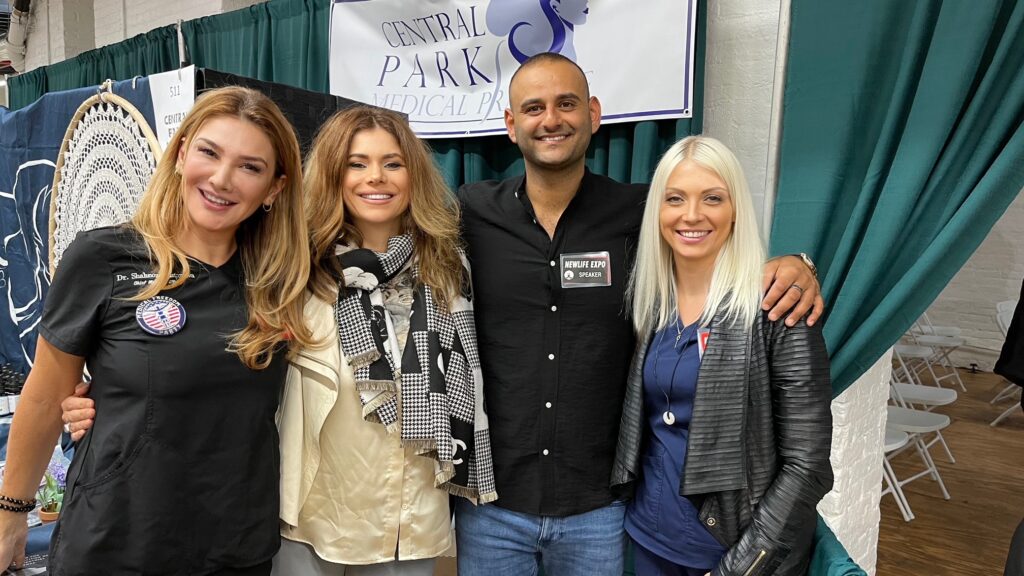 Yourholisticshop.com is live!
We are thrilled to invite everybody to explore our new online store filled with vitamins and supplements at our Yourholisticshop.com! We believe that the path to a healthier and happier life begins with nourishing your body with essential nutrients and wellness-boosting supplements. We offer products ranging from the latest in health supplements and vitamins, to skincare products and therapy sessions for your better well-being!
Why Choose Us?
Dedicated products: Our online store has a specific set of premium-quality vitamins, minerals and herbal supplements that can help anyone, regardless of what your health goals may be.
Quality Assurance: Your well-being is our top priority. Rest assured, all our products are sourced from reputable brands and undergo rigorous quality testing to ensure they meet the highest standards.
Expert Guidance: Our team of qualified health experts is here to guide you on your path to wellness. If you have any questions or need personalized recommendations, we are here to help.
Convenient Shopping: Embrace the ease of shopping from the comfort of your own home. With just a few clicks, you can have your chosen supplements delivered straight to your doorstep.
OUR MIRACLE STORIES in Manhattan, New York, NY, USA
Doctor Shahnoz Rustamova and the team at Central Park Medical Practice PC discuss with Jason Shurka the magnificent miracle stories of the EE System in our office in Manhattan, New York, NY, USA. Tune in as we bring to light the amazing reports of this wonderful piece of technology that is changing the lives of many people.
Energy Enhancement System Sessions
Dear guests, below we present our new and updated pricelist for our EE System service packages. For more information, please visit the EE sytem page!
Interested in night sessions? Have a look at the table below!
NIGHT SESSIONS:
8:00 PM- 8:00 AM
We welcome our new PA-C, Michele Green!
As part of our unwavering dedication to providing exceptional  medical services, we are pleased to announce that Physician Assistant Michele Green has joined Central Park Medical Practice! To read more about Michele, please visit our about us section.
Dr. Shahnoz Rustamova is an experienced and compassionate doctor who now offers Annual memberships for her patients in our NY Office. for more information, please visit our services page.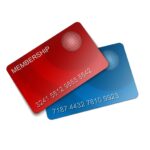 Central Park Medical Practice specializes in a wide variety of treatments and therapies. Click on the image of the category that interests you the most.
About Dr. Shahnoz Rustamova
Doctor Shahnoz Rustamova was born into a big family that has seven generations of medical doctors. Shahnoz Rustamova has become a doctor herself, and now she owns her private Clinic, Central Park Medical Practice in Midtown Manhattan.
Dr. Shahnoz Rustamova is board certified by the American Board of Obstetric and Gynecology (ABOG) and specializes in Obstetrics and Gynecology, Hormonal Replacement Therapy, Hormonal imbalance, Mental health, and Nutrition IV infusion. She is also a member of the North American Menopause Society.
Dr. Shahnoz Rustamova is continuously in process of learning and passing on her knowledge to her staff. She trains students who are serving their internships at her Clinic. Many of her interns get a start in their professional lives with her help. Dr. Rustamova instills and supports their desire to improve their education and to spend their lives, as she does, serving others in the medical field. At the Clinic, everyone studies and shares their knowledge with other staff members here at the Central Park Medical Practice. She is currently one of the most well-known, respected Gynecologists in New York City.
"It was an excellent appointment. Got in there and immediately was put through. I asked to get some test done and the nurse was kind in recommending me to call the insurance to make sure they covered the cost of the blood work. It was a very sweet gesture that demonstrated the level of patient care and understanding. I highly recommend this doctor to anyone!"
"Love and trust my doctor! Never lets me leave without giving me options on a solution. I've been going here for a few years now, and she somehow manages to remember general information regarding past procedures or appointments. I highly recommend her."
I would recommend Dr. Rustamova to anyone. Her bedside manner was exceptional. I was nervous for the appointment (to say the least), and she was incredibly patient and kind. I've been to many doctors who made me feel bad for my condition and Dr. Rustamova sat down with me before my examination and calmed my fears. I've never left a doctor's appointment happy before but I left grateful and relaxed today. ​